We constantly listen to market professionals so that we might better understand their requirements and evolve with changing trends.
LOEUL & PIRIOT offers a permanent range of rabbit meat, adapted to the requirements of food service and the quality required by these professionals.
We offer a wide range: whole cuts, part cuts and rabbit meat dishes
Characteristics 
1/ Provenance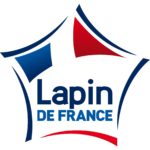 Only rabbits from the 4 major breeding regions are used: Brittany, Centre Val de Loire, Pays de la Loire, and the Poitou Charentes (Nouvelle Aquitaine).
Products are prepared in our plants in Thouars (79)
2 /  In partnership with our stock breeders
Several production specifications are in operation mandating a strict and rigorous adherence. For example, regional sourcing, and the measures for Bleu Blanc Coeur.
3 / A controlled animal feed
Food that is 100 % vegetable and cereal based, with added vitamins and vegetables
GM free (less than 0.9 %)
4 / Product quality
Audit and analysis throughout the entire processing procedure
Cuts prepared according to the product specifications and accurate for maximum consistency
5/ Recognised industry savoir faire
A high standard  butchery, to produce a traditional and quality product
 Deboning by hand with a knife.
 Product is hand finished (assembled, garnished and tied)
6 /Traceability
Managed from supply right through to the plate
Provenance printed on every product label
Advantages
1/ Convenience
Product is ready to cook or prepare, and is both quick and easy.
2 / A Choice for every taste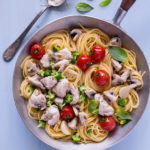 A wide range of recipes on offer: traditional or regional dishes, for your Plats du jour or a la carte.
A range of accompaniment options.
Suitable for all types of hospitality and restaurant dishes.
3 / Nutritional benefits
Low in fat, high in protein.
Rabbit meat is recommended by nutritionists as it has a large quantity of nutritional benefits.
4 / Managed portions control
Joint and cut consistency
Cost managed portion control
Reduced cooking wastage